Practice
Timetable
Ouverture du monument tous les jours sans interruption du 19 mars 2022 au 13 novembre 2022
De 9 h à 18 h (mars, avril, à partir du 30 octobre)
De 9 h à 18 h 30 (mai, jusqu'au 29 octobre)
9am to 7pm (June, September)
9 am to 7.30 pm (July, August)
10 am to 5 pm in November.
Fermeture des caisses 1 heure avant la fermeture du monument
Une boutique se trouve à l'intérieur de la Chapelle Notre-Dame du Château.
Preventive measures Covid-19 :
As of Monday 14 March 2022, the health pass and mask are no longer mandatory.
However, we advise you to take care to maintain social distancing measures and to wear a mask in the closed and narrow spaces of the tour route.
Parkings gratuits aux abords de la Citadelle.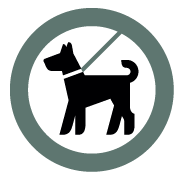 Dogs are allowed on a lead when visiting the Citadel.
Des sacs à déjections canines sont à disposition sur la 1ère terrasse.
RATES 2022
• Adults: €6.80
• Children aged 6 to 14: €3 (€2 from the 2nd child onwards)
• Groups of 10 or more adults: €5.80
• School groups: €3.30
• Annual pass for residents of Sisteron: €7.00
Moyens de paiements acceptés : Espèces, Cartes Bancaires, Chèques Vacances (ANCV), Chèques Bancaires
ACCESSIBILITÉ
ACCÈS PERSONNES À MOBILITÉ RÉDUITE : La configuration du site ne permet pas l'accès aux personnes en fauteuil roulant manuel ou électrique et reste difficile pour les personnes à mobilité réduite en raison des nombreux escaliers qui dessinent le parcours.
Pour les personnes malvoyantes : Un parcours sonorisé conte la prestigieuse histoire de la Citadelle.
Pour les personnes malentendantes ou sourdes : La visite comporte différentes expositions et explications écrites tout au long de la visite.
ACCÈS POUSSETTES : En raison des nombreuses marches tout au long de la visite, l'accès en poussette peut s'avérer difficile, nous vous conseillons de vous munir d'un porte-bébé.
SCHOOL VISIT
Educational tools are available for teachers and can be downloaded free of charge after obtaining a password.
VISITE DE GROUPE
Pour toutes informations sur les visites de groupe, veuillez contacter la Citadelle au 04 92 61 27 57, lors des périodes d'ouverture de cette dernière.
En période de fermeture vous pouvez contacter l'Administration au 04 92 61 06 00.
Pour rappel, le parking de la Citadelle n'est pas adapté aux bus ou mini-bus, merci de contacter l'Office de Tourisme du Sisteronais-Buëch au 04 92 61 36 50.
OÙ NOUS TROUVER ?
CONTACT
Arts, Théâtre, Monuments
1, allée de Verdun – 04200 Sisteron
Tél. 04 92 61 27 57 (Citadelle)
Tél. 04 92 61 06 00 (Administration)
Mail : citadelle@atmsisteron.fr
Discover Sisteron...
A visit to the Citadelle is also an opportunity to enjoy an enriching day in Sisteron, long called the "Pearl of Haute-Provence": an unforgettable natural site, a multitude of listed historical monuments, nature trails, a lake for relaxation, all easily accessible from the town centre...
Information
Sisteron Buëch Tourist Office - Sisteron office
1 place de la République – 04200 Sisteron
Tél. 04 92 61 36 50