Practice
Timetable
The monument will be open daily without interruption from 21 March 2023 to 12 November 2023
9am to 6pm (March, October 16 to 31)
9am to 6.30pm (April, May, October 1st to 15)
9am to 7pm (June, September)
9 am to 7.30 pm (July, August)
10 am to 5 pm in November
The ticket office closes 1 hour before the monument closes.
There is a shop inside the Chapel of Our Lady of the Castle.
Preventive measures Covid-19 :
As of Monday 14 March 2022, the health pass and mask are no longer mandatory.
However, we advise you to take care to maintain social distancing measures and to wear a mask in the closed and narrow spaces of the tour route.
Free parking around the Citadel.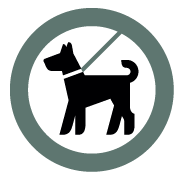 Dogs are allowed on a lead when visiting the Citadel.
Dog excrement bags are available on the 1st terrace.
RATES 2023
• Adults : €7,10
• Children aged 6 to 14 : €3 (€2 from the 2nd child onwards)
• Groups of 10 or more adults: €6.10
• School groups: €3.40
• Annual pass for residents of Sisteron: €7.50
Means of payment accepted: Cash, Bank cards, Holiday vouchers (ANCV), Bank cheques
ACCESSIBILITY
ACCESS FOR PEOPLE WITH REDUCED MOBILITY : The configuration of the site does not allow access for people in manual or electric wheelchairs and remains difficult for people with reduced mobility because of the many stairs along the route.
For the visually impaired: A sound trail tells the prestigious history of the Citadel.
For people who are hard of hearing or deaf: The visit includes various exhibits and written explanations throughout the visit.
PUSHCHAIRACCESS : Due to the many steps throughout the tour, access with a pushchair can be difficult, so we advise you to bring a baby carrier.
SCHOOL VISIT
Educational tools are available for teachers and can be downloaded free of charge after obtaining a password.
VISITE DE GROUPE
For information on group visits, please contact the Citadelle on 04 92 61 27 57, when it is open.
En période de fermeture vous pouvez contacter l'Administration au 04 92 61 06 00.
Pour rappel, le parking de la Citadelle n'est pas adapté aux bus ou mini-bus, merci de contacter l'Office de Tourisme du Sisteronais-Buëch au 04 92 61 36 50.
OÙ NOUS TROUVER ?
CONTACT
Arts, Théâtre, Monuments
1, allée de Verdun – 04200 Sisteron
Tél. 04 92 61 27 57 (Citadelle)
Tél. 04 92 61 06 00 (Administration)
Mail : citadelle@atmsisteron.fr
Discover Sisteron...
A visit to the Citadelle is also an opportunity to enjoy an enriching day in Sisteron, long called the "Pearl of Haute-Provence": an unforgettable natural site, a multitude of listed historical monuments, nature trails, a lake for relaxation, all easily accessible from the town centre...
Information
Sisteron Buëch Tourist Office - Sisteron office
1 place de la République – 04200 Sisteron
Tél. 04 92 61 36 50